The Women of Star Trek Voyager Convention
Presented by Make It So! Productions, Inc.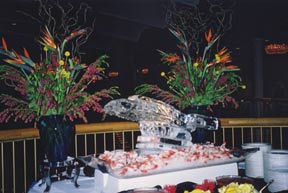 Voyager Ice Sculpture
Cocktail Reception
Photo © Totally Kate
May 26th & 27th, 2001
Renaissance Cleveland Hotel
Cleveland, Ohio
Photos © M. Hunt, CaseyC & a Totally Kate! contributor
Please do not repost or reproduce
Many Thanks! for sharing them!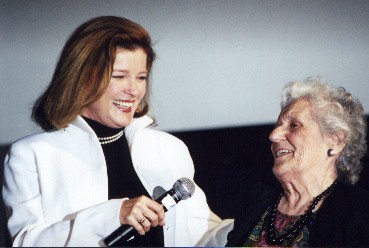 Kate Mulgrew & mother-in-law Ada Hagan
Photo© M. Hunt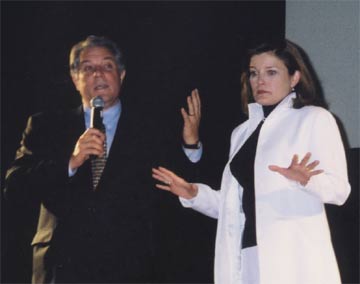 Tim Hagan & Kate Mulgrew
Photo © Totally Kate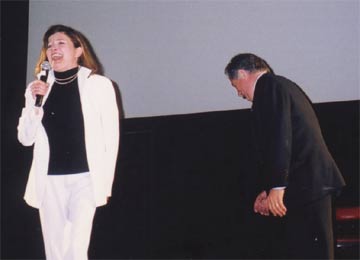 Kate Mulgrew & Tim Hagan
Photo © Totally Kate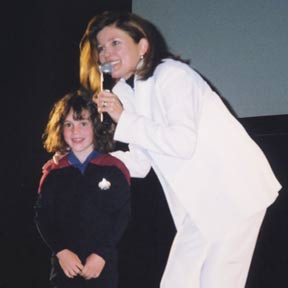 Kate Mulgrew & young fan
Photo © Totally Kate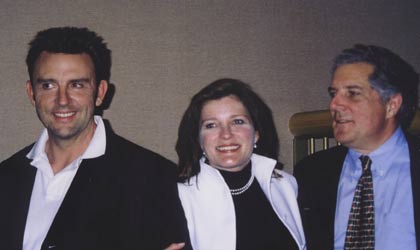 Fintan McKeown, Kate Mulgrew, Tim Hagan
Photo © Totally Kate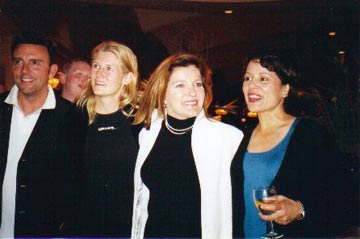 Fintan McKeown, Nancy Hower, Kate Mulgrew, Roxann Dawson
Photo © CaseyC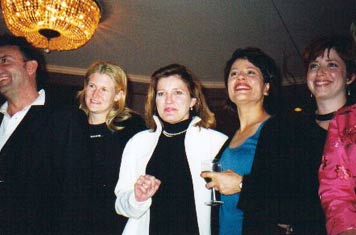 Fintan McKeown, Nancy Hower, Kate Mulgrew, Roxann Dawson, Emily Barth (convention organizer)
Photo © CaseyC
HOME] [ARTICLES][BIO][CON REPORTS] [FILMOGRAPHY] [TV INTERVIEWS] [PHOTOS] [LINKS] [ODDS 'N ENDS]