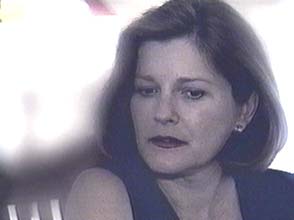 Narrator: Kate Mulgrew clearly remembers the worst blow of her life. It came the day her mother, Joan was diagnosed with Alzheimer's disease.

Kate Mulgrew: That was a kick in the solar plexus. She's been my great champion and I hers.

Narrator: Kate says everyone should be aware of subtle changes in loved ones that could be an indication of a bigger problem. In retrospect, Kate realizes she first noticed signs during a family vacation.

Kate Mulgrew: I remember frankly being a little impatient with it. 'Mother, we've gone over that' or 'why are you behaving this way?' It was shortly thereafter that she was diagnosed.

Narrator: Kate believes that after a loved one is diagnosed with Alzheimer's, the family's first priority should be care giving for the patient, so Kate, her husband, Tim and the rest of Kate's family accepted this responsibility of taking a very active role in Joan's care.

Kate Mulgrew: At some point, somebody's got to say 'Who's the caregiver? Who's taking the car keys away? How is she being fed? Let's discuss hygiene. Now, what's the emotional temperature around here?'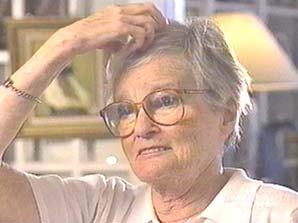 Joan Mulgrew: I would say the worst thing is you are having a good discussion and you really want to understand it, but you can't. The platelets go (makes 'haywire' sounds and motions toward forehead). Have you ever seen them? They go click, click, click right across your head. And you say, well, what the hell.
Kate Mulgrew: This is a disease of the brain because I don't see the lesions and there are no chemo or radiation treatments for this. These plaques are accumulating in her brain and what you see is the startled look of the person who once was, beseeching you in this forest that is increasingly dark. And there's nothing that I can do.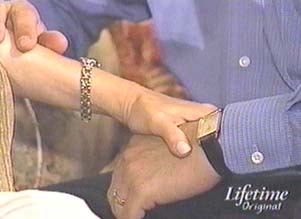 Narrator: Kate believes it is crucial to find support after diagnosis. Hers comes from her husband, Tim, who has helped Kate shoulder the burden. She and Tim believe that everyone in the position of caregiver should follow these basic steps: educate yourself, be realistic about the prognosis, and, most importantly, offer the patient compassion.
Joan Mulgrew: They take me out more. (Laugh.) They do. They are so nice to me.
Kate Mulgrew: I see the fatigue increasing, the confusion, the inability to verbalize, motor skills, and most disturbingly, I see sadness.
Narrator: Depression is one of the first symptoms of Alzheimer's. Kate cannot shield her mother from it, no matter how hard she tries, but she urges all caregivers to do their best to keep the patient's spirits up.
Joan Mulgrew: I have a very nice life except that my brain is in bad shape. If you say that to the ladies, I think they'll agree that there's --- I mean, they can't just stand there and jump into the casket, butů
Kate Mulgrew: But that sounds like a good idea too, huh?
Joan Mulgrew: I wouldn't mind dying. Would you?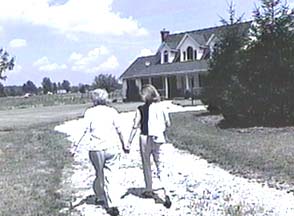 Kate Mulgrew: It's quite dreadful to hear your mother say that, that I would like to die, but it's even more dreadful not to be able to help her.
Narrator: One way Kate battles her feeling of helplessness is by raising money for the Alzheimer's Association, but Kate believes it is important for every caregiver to take time out for themselves.
Kate Mulgrew: There's an Alzheimer's chapter in every town. They are very, very helpful.
Narrator: Joan is in the middle stages of the disease. She is no longer able to do many of the things that gave her happiness. Still, Kate is committed to doing everything in her power to make the most of her remaining time and advises other caregivers to do the same.
Kate Mulgrew: Now whatever happiness she snatches at all is aces in my book and I urge families to be sympathetic, gentle and very kind to one another and their parents. That's really all you have to get through it.