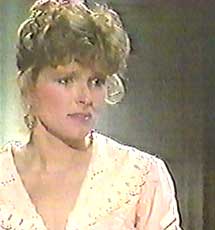 Moira: Why? Are you having second thoughts about the elopement?

Ryan: Oh, no. No. It's the only way to settle this thing. My father, he's um... he's really impatient about me and Rick. It's just that...

Moira: It's just that what?

Ryan: I love my father very much.

Moira: That sounds like a nice arrangement.

Ryan: And I want him to be happy for me. I just don't think he will. Maybe he can't.

Moira: Why not?