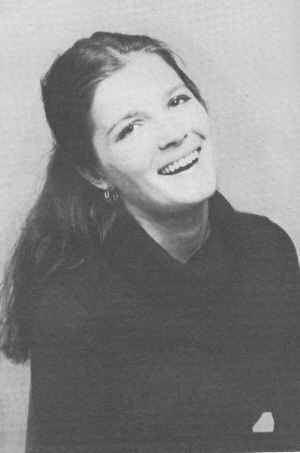 She hails from Dubuque, Iowa-population 57,000 according to the last census. Kate is a 21-year-old Pisces with only three years of New York City living under her belt. She says, "I don't have it all together." Yet, she does have a natural sense of self that is noticed immediately.
Kate had just turned professional with the American Shakespeare Theatre in Connecticut-she had the part of Emily in Thornton Wilder's "Our Town"-when she was spotted and recruited to play Mary Ryan. Her Irish ancestry may have made her a natural for the part but talent was the deciding factor. She plans to do more television in the future, more theatre and movies. One of her great ambitions is to play Masha in Anton P. Chekhov's "The Three Sisters".
Sensitivity and talent go hand in hand and sensitivity is one of the most outstanding features of Kate's personality. "If you look at a plant or a face or a flower and think about it," she says, "you could cry, Joy is painful." Kate can be serious, but she laughs easily and often and is sort of a practical joker, too. She astounded her audience of three during the make-over session by saying, "The Pope is being expelled from the Vatican! Didn't you hear it on the news? There's some new rule!" The beauty editor had not heard it. The hair stylist had not heard it. The photographer had not heard it. Kate burst out laughing. It was clear, then, what she meant by something she said earlier, "If we all recognized our madness we'd be better off." Everyone joined in the laughter and the session began to breeze along after that.
Kate is 5 feet 4 inches and weighs a very slender 114. She wears her medium ash brown hair loose, but pinned back so it does not fall in her face. Often, her only makeup is a little color on the lips.
Large blue eyes and a generous sprinkle of freckles, vibrant skin color and a perfectly symmetrical face, are nature's contributions to Kate's beauty. "I believe in doing everything in moderation," she says. When she does use makeup that is the way it is applied - moderately, whether for day or evening.