TV & Satellite Week

24-30 April 1999

Get Me Outer Space

As the first female captain of a Federation starship, Kate Mulgrew boldly went where no woman had gone before. But has she had enough of life aboard Voyager?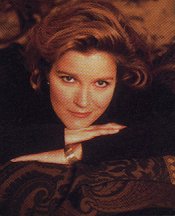 For nearly five years Star Trek: Voyager's Captain Kathryn Janeway has been lost in space, searching the Delta Quadrant for a way home and wondering whether she'll ever see her family again.
And now, in a strange twist of fate, her alter ego Kate Mulgrew has announced that she too would like to end her trekking days and spend time at home with her two teenage sons.
"There isn't any kid in his right mind who wants a celebrity for a mother," admits the 43-year-old single mum who works a punishing 80-hour week on the show. "My kids have not enjoyed this... they want me to quit. They initially loved it. but to have their mother lifted from the house as if by spaceship..."
Add to that her desire to move 'back East' and return to the stage after her marriage to Cleveland politician Tim Hagan this June and Mulgrew has some good reasons for wanting out. However, not wishing to rock the starship, she's signed up for a sixth season and hasn't ruled out a seventh. But she adds: "I don't think it's necessary that I work 80 hours a week. I can't do that anymore. I did Murder She Wrote four times and Angela Lansbury would come in on a Monday and be gone on Wednesday by four o' clock..."
Back in 1994, before she became the first woman to captain a Star Trek vessel, Mulgrew had problems of a different kind. She had just separated from her husband of 11 years, put her house up for sale and found she couldn't get a job. What's more she thought she'd missed out on the prestigious role of Captain Janeway when Oscar-nominated actress Genevieve Bujold was given the part. But when the French-Canadian actress quit the show after two days, Mulgrew stepped into the breach.
Although she had only seen Star Trek on rare occasions, the actress immersed herself in the show's lore, striving to make her character believable, especially since many Trekkers were sceptical about a woman taking Voyager's controls.
"I wanted to be a pioneer in Trekdom," explains Mulgrew who also starred in the Danny DeVito movie Throw Momma From The Train (1987). "The scrutiny was great, but it was understandable. I realised it would be difficult, but there's nothing as exciting as a challenge of these proportions," she adds sounding uncannily like her Voyager alter-ego.
As fond as she is of the pioneering ship's captain who's taken over her life, Mulgrew would be happy to see Janeway meet a sticky end.
"If I were them I'd do a cliff-hanger and end the fifth season with a dying Janeway. Then I'd come back and let her go after three episodes - a bad, brutal, horrible death," she suggests.
"When you love a character as much as I love her, it's like a love affair: You end it," she continues. Though it remains to be seen if Janeway's end is really nigh...