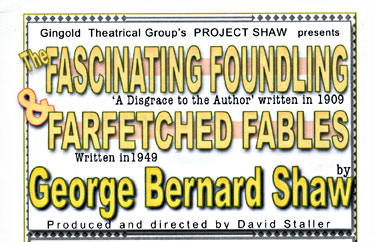 Two Rarely Seen One-Acts
In 1909's THE FASCINATING FOUNDLING, a man and a woman are very definite about what they will and what they won't tolerate in a mate. Having little or no family is a plus. A lawyer unwittingly helps them find each other.
FARFETCHED FABLES, from 1949, takes us on six separate journeys. Starting in 1949 and jumping well into the future, we get a chance to see just how absurd we are in the present and how little we may change.