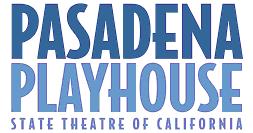 National Sensation Tea at 5 to make
Southern California premiere at Pasadena Playhouse
Kate Mulgrew plays Katharine Hepburn in an uncanny,
award-winning performance not to be missed!
"She captures Hepburn's famous, cultured bray perfectly" –Boston Herald
"Hep-Hep hooray! Tea at Five is skillfully written and sheer fun!" –NY Daily News
"Tea at Five is wonderful!" –The Today Show, NBC-TV
"Poignant and dramatic" –Associated Press
Katharine Hepburn was one of our most intriguing stars—the Bryn Mawr beauty with the tomboy air, the enigmatic actress with the fiery spirit. Now in an uncanny performance, Kate Mulgrew (Captain Janeway of Star Trek: Voyager) becomes the legendary actress from Hepburn's turbulent childhood to her 27-year love affair with Spencer Tracy. Tea at Five will run at the Pasadena Playhouse from August 28 - October 2. Tickets for Tea at Five are $37-$58. Opening night for Tea at Five will be Tuesday, August 30.
Totally Kate visitors can get $10 off ticket prices for performances from August 26th to September 11th by mentioning code ITOK.
In 2003, the world mourned the passing of an actress whose brilliance returns to life with stellar writing by Matthew Lombardo and direction from four-time Tony Award nominee John Tillinger. Tea at Five is an unforgettable trip down Broadway, Hollywood Blvd. and Memory Lane.
This witty and poignant drama follows Hepburn's rise from her well-heeled Yankee upbringing in Hartford, Connecticut to becoming a four-time Oscar-winning actress and a legend forever to be remembered. Ensconced at her beloved Fenwick home, Hepburn reflects on the dizzying heights and emotional lows of her childhood days, adventures in show business, and her heartbreaking romance with Spencer Tracy.
The play had its World Premiere at Hartford Stage on February 7, 2001 and has been playing to packed houses ever since. Not only was Tea at Five the highest-grossing play in the history of Hartford Stage, but it has also set box office records at the American Repertory Theatre in Boston, the Cleveland Playhouse and the Cuillo Center for Performing Arts in West Palm Beach where it played a record-breaking 16 weeks.
Moreover, Tea at Five instantly became a hit in New York City where it soon became the longest running one-person show at the Promenade Theatre.
Theatre critics have showered the play with praise, especially hailing Ms. Mulgrew's performance. The New York Times called her portrayal "marvelous." "Mulgrew is great as Kate" wrote Donald Lyons of The New York Post. The Boston Phoenix called her performance "sensational." Howard Kissel of The New York Daily News exclaimed "Hep-Hep Hooray! Tea at Five is skillfully written, splendidly acted and sheer fun!" Daily Variety called Lombardo's play "a poignant exploration of the universal joy and anguish of loss and love." And the Boston Globe cheered "Hepburn would love this play!"
Kate Mulgrew (Katharine Hepburn) received an Outer Critics Circle Award Nomination and a Lucille Lortel Award Nomination for her performance in the Off-Broadway production of Tea at Five at the Promenade Theatre in New York City. Ms. Mulgrew made television history by creating the role of Captain Kathryn Janeway on "Star Trek: Voyager," the first female commander ever to guide a Star Trek vessel a role for which she received a 1998 Golden Satellite Award for Best Performance by an actress in a Television Series and a Saturn Award for Best Genre TV actress.
Matthew Lombardo (Playwright) is the recipient of the IRNE Award for Best Solo Play for Tea at Five. The production which had its World Premiere at Hartford Stage, has since played at The Cleveland Playhouse, The American Repertory Theatre, The Cuillo Center for the Performing Arts and off-Broadway at the Promenade Theatre.
John Tillinger (Director) Broadway: Say Goodnight Gracie, Judgment at Nuremberg, Night Must Fall, Getting and Spending, The Sunshine Boys, Inherit the Wind (Tony nom., Outer Critics Circle Award), Broken Glass, The Price (Tony nom.), Three Men on a Horse (OCC nom.), Sweet Sue, Loot! (OCC Award, Tony nom.), Corpse!, The Golden Age and Solomon's Child. West End/London: What the Butler Saw, Love Letters, Corpse!
The design team for Tea at Five is comprised of Tony Straiges (Scenic Design), Kevin Adams (Lighting Design), Jess Goldstein (Costume Design), Paul Huntley (Wig Design) and John Gromada (Sound Design). The Production Supervisor is Karen Seifried, Production Stage Manager Christine Catti and the Stage Manager is Lea Chazin.

Pasadena Playhouse
Fact Sheet

Tea at Five

WHAT:
Tea at Five
A one-woman play about Katharine Hepburn, starring Kate Mulgrew

Written by Matthew Lombardo
Directed by John Tillinger

CAST:
Starring Kate Mulgrew
WHEN:
August 26 – October 2, 2005

Performance times: Tuesdays through Fridays at 8 p.m.,
Saturdays at 5 p.m. and 9 p.m., Sundays at 2 p.m. and 7 p.m., Wednesday Matinee performance, September 14 at 2 p.m.

Tea at Five runs approximately 2 hours long with one 15 minute intermission.

PLAY:
This witty and poignant drama follows Hepburn's ascendancy from her well-heeled Yankee upbringing in Hartford, Connecticut to becoming a four-time Oscar-winning actress and a legend forever to be remembered. Ensconced at her beloved Fenwick home, Hepburn reflects on the dizzying heights and emotional lows of her childhood days, adventures in show business, and her heartbreaking romance with Spencer Tracy.
WHERE:
Pasadena Playhouse is located at 39 South El Molino Ave., Pasadena, California 91101-2023
TICKETS:
$31 and $36 for previews, $37 and $42 for regular run evening performances (Sat. 9 p.m., Sun. 7 p.m., Tue. through Fri. 8 p.m., including one Wed. 2pm performance on 9/14), and $48 and $53 for weekend matinee performances (Sat. 5 p.m., and Sun. at 2 p.m.). Tickets are available by calling the Pasadena Playhouse at 626-356-PLAY or visiting the Pasadena Playhouse Box Office, open from 12 p.m. until 6 p.m. daily, excluding holidays. Group Sales (15 or more) are available by calling 714-282-9485.
WEBSITE:
www.PasadenaPlayhouse.org