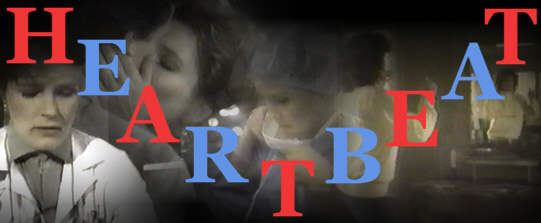 The descriptions and advertisements are from TV GUIDE. If you have additional information about these episodes or any episodes on tape, I'd love to hear from you. totallykate@gmail.com
Tuesday Previews - January 3, 1989
Heartbeat, a sophisticated, intelligent drama about a medical clinic that's owned and operated by women, returns for a second season that producer/writer Joe Viola (formely of Cagney & Lacey) promises will consistently "address tough issues." Tonight, Joanne (Kate Mulgrew) wrestles with her conscience when she decides to fight an old friend's malpractice suit and Eve (Laura Johnson) is caught in a moral dilemma when she bristles at a prostitute's request for an abortion.


Paradise Lost
Broadcast: Tuesday, Jan. 3, 1989
10:00 PM to 11:00 PM ET

Return: The Women's Medical Arts Clinic hangs out its shingle for a second season as Joanne (Kate Mulgrew) is caught in the middle when her friend's malpractice suit puts the clinic in financial jeopardy, while Eve and Cory (Laura Johnson, Lynn Whitfield) agree to take on a pro bono case. Leo: Ben Masters, Paul: Darrell Larson, Marilyn: Gail Strickland.

Guest Cast
Frances Leonard - Terri Hanauer
Ruthie Willis - Leslie Ackerman
Nina Colson - Debra Sandlund
Claudette Garcia - Liz Torres
Many Thanks to Janewayish for the video links!

View More Free Videos Online at Veoh.com


View More Free Videos Online at Veoh.com